Curriculum & Programs
WERRIBEE SECONDARY COLLEGE | Live Worthily
Students at Werribee Secondary College partake in a range of core, elective and co-curricular programs throughout years 7 to 12, setting them on track for their future pathways. Below you will find an outline of the curriculum across year levels as well as subject books containing elective choices. Outside of the classroom, students follow their interests in sports, music, performance and more.
Werribee students are fully supported throughout their schooling journey by our Careers and Wellbeing teams, ensuring they graduate with the knowledge, skills and resilience to achieve success in their future endeavors.
JUNIOR SCHOOL YEARS 7 & 8
Students undertake a program based on the Victorian Curriculum, which involves a core curriculum in Years 7 and 8. The Year 7 curriculum includes studies in 'GEMS' Program (Geography and Mankind and Society – English, Geography, History). This program has been well established at Year 7 to assist with the transition from Primary School.

Junior School students study all eight key learning areas: English, Mathematics, Science, Humanities, Health & Physical Education, Technology, Arts and Languages (LOTE). At the College, all students study one language other than English, and select either Chinese, Italian, Japanese or Spanish. Students at all year levels also participate in a daily homegroup session enabling them to build a connection with a dedicated class group and teacher.

High achieving students may be eligible to enrol in our exclusive Select Entry Program, offering a more challenging advanced level curriculum.
MIDDLE SCHOOL YEARS 9 & 10
All students undertake studies in the following subjects: English, Mathematics, Science, Humanities (History, Geography and Economics) Information and Communications Technology, Health and Physical Education, based on the Victorian Curriculum. Elective studies may be chosen from:

– The Arts
– Technology (& Information Technology at Year 10)
– Languages, either Chinese, Italian, Japanese or Spanish

Students at all year levels also participate in a daily homegroup session enabling them to build a connection with a dedicated class group and teacher.

Students in the Select Entry Program at Year 10 are able to begin undertaking VCE studies. Students aiming to undertake the International Baccalaureate Diploma in senior years are encouraged join the Year 10 IB Link program.
YEAR 9 AND 10 SUBJECT SELECTION HANDBOOKS
SENIOR SCHOOL YEARS 11 & 12
Senior Secondary Certificate Reform
Victoria is moving to a new integrated senior secondary certificate that will bring together our two senior secondary certificates, the VCE and Victorian Certificate of Applied Learning (VCAL). This will give all students the learning opportunities to develop the skills and capabilities needed to succeed in further education, work and life.

From 2023, enrolment options for Year 11 and 12 students will include:
-Victorian Certificate of Education (VCE) Vocational Major
-Victorian Pathways Certificate (VPC).
A fully integrated VCE will be implemented from 2025.

Victorian Certificate of Education (VCE) – Our College offers a wide selection of studies within the VCE and it is the suggested program for those looking to undertake university studies and employment within Australia.
Vocational Education and Training (VET) – Enables students to gain valuable, practical skills in a specific industry while undertaking VCE/ VM. Some units run in house with others taking place across a cluster of local schools.
VCE Vocational Major (VCE VM) – This (new in 2023) pathway prepares students for further studies, training/apprenticeships or employment, by developing both academic and practical skills. It employs a more diverse range of assessment strategies rather than traditional exams.
Victorian Pathways Certificate (VPS) – The (new in 2023) VPC provides an option for students unable to yet meet the VCE requirement, with a standards-based certificate and opportunity to progress to the VCE or VCE VM at a later point. It provides an enriched curriculum and excellent support for students to develop the skills, capabilities and qualities for success in personal and civic life.

Further details regarding senior subject selection and course information can be found below.

Alternatively, senior students may choose to join our worldwide International Baccalaureate (IB) Diploma Program below.
SENIOR SUBJECT SELECTION HANDBOOKS (VCE, VM & VPC, IB,VET)
INTERNATIONAL BACCALAUREATE DIPLOMA PROGRAM
We are a proud international school, authorised to offer the worldwide recognized IBDP as an alternative to VCE. The IB focuses on creating global thinking, inquisitive citizens.

Beginning with the IB Link program at year 10, progressing into the diploma program at year 11 and 12, the IB diploma enables students to learn a diverse range of pre-tertiary study skills, environmental knowledge, language and tolerance.

With 3 core areas (Extended Essay, Theory Of Knowledge and Creativity, Action, Service) as well as 6 academic subjects, the IB program sets students on track for further studies near or abroad. Completion of the IB Diploma is strong predictor of success in university.

Details of the IBDP curriculum can be found below or in the senior student IB handbook above.

Please note that all applications to our college including the IBDP, are subject to school zoning and availability of places.

Learn more:
IBDP Brochure | Learner Profile | IB-Link | Visit IBO | IB Handbook
IB DIPLOMA CURRICULUM
IB Diploma Programme students must choose one subject from each of the five groups (1 to 5), ensuring breadth of knowledge and understanding in their best language, additional language(s), the social sciences, the experimental sciences and mathematics.
Students must also choose either an arts subject from group 6, or a second subject from groups 1 to 5.
Diploma Programme subjects can be taken at higher level of standard level.
In addition to disciplinary and interdisciplinary study, the Diploma Programme features three core elements that broaden students' educational experience and challenge them to apply their knowledge and skills.
Subject choice requirements ensure that the science-orientated student is challenged to learn a foreign language and the natural linguist becomes familiar with the scientific processes. While balance is maintained, flexibility is catered for with the student choosing their Higher Level subjects to pursue areas of personal interest and to meet special requirements for university entrance.
CORE STUDIES OF THE INTERNATIONAL BACCALAUREATE DIPLOMA
The unique features of the IB Diploma are the three core studies that allow students to extend and enhance their learning and embrace the culture and ethos of our own attitudes and values through the depth and breadth of academic offerings and the emphasis placed on Creativity, Action and Service. In developing the role of service to the community, a sense of global humanity and tolerance is fostered, all in tune with mission statement and ideals of Werribee Secondary College.
The extended essay asks students to engage in independent research through an in-depth study of a question relating to one of the Diploma Programme subjects they are studying. The world studies extended essay option allows students to focus on a topic of global significance which they examine through the lens of at least two Diploma Programme subjects.
Theory of knowledge develops a coherent approach to learning that unifies the academic disciplines. In this course on critical thinking, students inquire into the nature of knowing and deepen their understanding of knowledge as a human construction.
Creativity, action, service (CAS) involves students in a range of activities alongside their academic studies throughout the Diploma Programme. Creativity encourages students to engage in the arts and creative thinking. Action seeks to develop a healthy lifestyle through physical activity. Service with the community offers a vehicle for new learning wtih academic value. The three strands of CAS enhance students' personal and interpersonal development through experiemental learning and enable journeys of self-discovery.
IB ACADEMIC SUBJECTS
The academic subjects offered are grouped.
Diploma candidates are required to select one subject from each of the six subject areas, with at least:
Three, and not more than four taken at Higher Level (HL)

The remaining subjects taken at Standard Level (SL)
A HL course represents 240 teaching hours over the two-year period and an SL course represents 150 teaching hours over the two-year period.
At Werribee Secondary College were currently offer:
Group 1 – STUDIES IN LANGUAGE AND LITERATURE
Language & Literature: English
Group 2 – LANGUAGE ACQUISITION
IB Language: Spanish ab initio (Beginner)
IB Language: Spanish B (Intermediate)
IB Language: Chinese B (Intermediate)

Group 3 – INDIVIDUALS & SOCIETIES
Business Management
Economics
Global Politics
History
Psychology
Group 4 – EXPERIMENTAL SCIENCES
Biology
Chemistry
Computer Science
Environmental Systems & Societies
Physics
Group 5 – MATHEMATICAL STUDIES
Mathematics: Analysis & Approaches
Mathematics: Application & Interpretation
Group 6 – THE ARTS
Music
Theatre Arts
Visual Arts
For more information about the International Baccalaureate Organisation (IBO) and other possible subjects that may be offered based on number of student interest: Click Here
The IB gives you freedom to choose and explore topics within subject areas. You can learn from mistakes along the way, without impacting your final result. Your classes are supportive and team oriented. There's no competition between students as your result is your result, not a peer ranking. You learn many new skills including a language and it prepares you well for university. You're encouraged to be an active part of the community. Yes, it can be challenging, but it's achievable.
---

"Being part of the IB has been a great opportunity that exposed me to a wide range of areas so I could learn what I truly enjoy learning. I loved the openness of the assignments because it meant I could focus on what interested me. It's such a broad program that allowed me to tailor my experience to my interests. The CAS components were enjoyable to do and acted as a distraction from much of the schoolwork. The EE leant me a chance to explore the field area of economics that I was really keen to learn more about. All the teachers were super supportive in the journey, not just in terms of helping with my understanding of subjects but also providing a supportive environment in which I could grow."
---
ARMY CADET UNIT
Werribee Secondary College Army Cadet Unit (WSCACU) is part of the Australian Army Cadets (AAC), a leading youth development program that is run nation-wide by the Department of Defence. The AAC promotes the core values of Service, Courage, Respect, Integrity and Excellence. Offering valuable leadership skills and personal development highly regarded by employers, involvement in the AAC is also a great advantage for students seeking to join the Australian Defence Force (ADF) in the future.

An unforgettable experience for young people, WSCACU provides students with unique opportunities to get involved in drill and ceremonial parades, supervised use of service firearms, weekend and week-long bush bivouac camps, leadership and management, physical fitness training, navigation, fieldcraft, first aid, survival training, abseiling and more…

Our Cadets develop confidence, sharpen practical skills and make friends for life with peers not only from our College, but also from across our State and wider Nation.

WSCACU was formalised with the AAC in 2010 and inaugurated by the Hon. Julia Gillard in 2012. Our College operates as one of only three Army Cadet Units in government schools in Victoria. WSCACU parades once a week on Monday nights with additional events throughout the year, led by Unit Commander, CAPT(AAC) Thomas Nguyen, Company Commander, CUO Chee Lim, and Company Sergeant Major, CDTWO2 Lachlan Smith. For more information, eligibility and how you can join, please visit the Army Cadets website.
INSTRUMENTAL MUSIC PROGRAM
Enabling the experience, benefit and excitement of music, our program develops student discipline, concentration, refinement and performance skills. Our highly qualified musicians provide tuition for: Piccolo, Flute, Clarinet, Alto Saxophone, Tenor Saxophone, Trumpet, Trombone, French Horn, Euphonium, Tuba, Violin, Viola, Violoncello, Double Bass, Percussion, Piano, Voice & Guitar with many instruments available for hire.

Instrumental music students will also participate in one or more of the College's ensembles: Choir, Concert Choir, Year 9 and 10 Choir Junior Band, Senior Band, String Orchestra, Year 7 Strings, Year 8 Strings, Jazz band, Percussion, Guitar or advanced Latin Guitar. Four lunchtime concerts per term showcase our smaller ensembles and soloists, while our larger ensembles have the opportunity to rehearse. Our ensembles perform at functions in the community as well as at our annual College concerts:
Term 1: Beginner Concert | Our amazing first term Year 7 band & string students
Term 2: Showcase Concert | 300+ ensemble students perform to a large public audience
Term 3: Arts in the Round | Soloists, duets & ensembles perform alongside other arts
Term 4: Twilight Concert | A Junior & Middle School performance, concluding the annual music program on a high note.
PERFORMING ARTS
A great opportunity for students to develop self-confidence and empathy through embodying different characters from a variety of time periods and cultures. Participating in Drama Club develops teamwork, communication and problem solving skills. Students learn skills in voice projection, body movement, focus and creative thinking as well as the opportunity to perform onstage in full length or one-act plays and skits. Each year a Drama Club Student President is appointed, developing leadership and organisational skills. Student roles are also available in publicity, costume design and props, staging and lighting. Many Drama Club students have gone on to join theater companies or industry employment. Drama Club meets every Wednesday, 3.15pm – 4.30pm.

Drama as a subject is undertaken by all students in Year 8. At Year 9 & 10 Drama is offered as a popular elective. Year 9 learn body, voice and improvisation to create internal and small group performances. Year 10 develop a class play and their stagecraft skills as well as attending a professional theater performance. VCE are introduced to six theatrical styles, producing a play performed to the school community and develop a monologue to perform for the class. In Unit 3/4, students produce a performance specialising in acting or stagecraft areas.
SPORTING OPPORTUNITIES
As well as a varied PE program covering foundational skills and fitness, our College offers students the opportunity to learn and compete in various house, inter-school and regional sports competitions. Our annual house Swimming Carnival and Athletics days are thoroughly enjoyed by students, dressing in house colours and creative costumes as they compete or cheer on their peers in friendly competitions. These activities also provide our house captains an opportunity to develop their organizational and leadership skills as they assist in the running of the day and leading their house to victory.

Our students are also able to join our school sports teams including cricket, netball, volleyball, basketball, soccer and table tennis, competing against other local schools. Successful teams then go on to compete in regional finals. All sports are conducted in a supportive environment encouraging strong teamwork and sportsmanship.


CAFE CLUB
Café Club is an optional extra-curricular group open to all year levels, designed to increase hospitality skills and experience in a fast paced, fun and energetic environment. Students gain barista, food preparation and customer service skills through preparing and serving a wide range of beverages and breakfast items to staff members every Thursday Morning before school.

The club also caters for major school functions and fundraising events such as The Biggest Morning Tea, Arts in the Round, Parent Teacher Interviews and Theatre Restaurant Night. Senior Students can aspire to become a Café Club leader in a variety of front and back of house positions such as Duty Manager, Head Chef and Café Manager.

Students can apply though their Food Technology teacher. Year 7 Students must have completed one Semester of Food Technology to be eligible.
DEBATING CLUB
Our debating team is open to students passionate about world topics, issues and other controversies in our local and International communities at large. We welcome students at all year levels to join us and voice their perspectives.

Curriculum skills transfer well into debating, including understanding context, presenting and analysing arguments, using literary devices, persuasive language, summarising key knowledge, displaying respectful discourse and body image / confidence. Our Debate team leaders work hard to further instill these skills into our students.

There are three levels within our WSC Debating Teams: Junior, Middle and Senior levels. With the aim to expand and compete, the club has attended such events as DAV (Debaters Association Victoria) and achieved success winning debates. Many more practice sessions and events are planned for the future as the club continues to grow.

DUKE OF EDINBURGH'S AWARD
The Duke of Edinburgh's International Award is a global framework for non-formal education, which challenges young people to dream big, celebrate their achievements and make a difference in their world. Through developing transferable skills, increasing their fitness levels, cultivating a sense of adventure and volunteering in their community, the Award helps young people to find their purpose, passion and place in the world to become #WORLDREADY. To achieve an Award, each young person must learn a skill, improve their physical wellbeing, volunteer in their community and experience a team adventure in a new environment. All Participants are supported by a network of adult Award Leaders, Assessors, and Supervisors. The key elements of the program are:
Open to all young people aged 14 to 24.
Three levels: Bronze, Silver, and Gold – each progressively more challenging.
Four Sections: Physical Recreation, Skills, Voluntary Service, Adventurous Journey plus Gold Residential Project (Gold Level only).
Achieving an Award recognises individual goal setting and self-improvement through persistence and achievement. For more information, visit The Duke of Ed website.

A FOCUS ON THE FUTURE
At Werribee Secondary College career education and guidance is a very important aspect of student learning, engagement and progress. Whilst at our college our aim is that all students will develop capabilities and skills by engaging in a variety of experiences. They will have the opportunity to investigate and explore future career, post-secondary study and work options. Students will gain skills to develop career plans making choices about their futures.

Our aim is that all students will transition from Werribee Secondary College to work or further education with the required skills and knowledge to manage their careers. Each year, Year 12 VCE, VCAL and IB graduates successfully pathway to apprenticeships, universities, TAFEs and work.

96% of our students received a higher education offer in the first 2022 VTAC round.


After graduating from WSC I had just completed my VCE and got into my dream course, a Bachelor of Social Work. However after 2 years I decided the course wasn't for me and I deferred and I continued to work for a year. I later decided I wanted to study a a Certificate 4 of Mental Health and now I cam currently working as a Mental Health Practitioner assisting those whom are experiencing all sorts of mental illnesses. Some advice: Don't stress, keep calm, and please use your teachers as a support system because looking back now, some of those teachers played a huge part in who I am today and did more for me than I realised at the time.
After graduating from WSC, I went on to complete my Bachelor of Biomedicine and Doctor of Physiotherapy, both at University of Melbourne. It has been a long, challenging journey and I am currently practicing as a physiotherapist both in a private practice and at St Vincents Private Hospital. I am currently a trainee director and about to become part-owner of my own practice! It is nice to give back to the same community I grew up in. WSC has certainly given me the solid foundation I needed for me to be where I am today.
After graduating from WSC, I went to La Trobe University to study a Bachelor of Science (Hons) and Master of Nanotechnology. In this degree I was able to perform experiments at the Australian Synchrotron (particle accelerator), fabricate micro/nanocircuits at the Melbourne Centre for Nanofabrication, perform astronomy on the physics building rooftop, and use lab-based electrolysis to fabricate cubic metallic nanoparticles which were imaged using an electron microscope. In 2020 I started my PhD in Biophysics at Swinburne University and CSIRO, focusing my research on the photothermal imaging of 3D cell cultures.
After graduating from WSC I have gone on to study a five-year course on Aerospace Engineering and Business Management at RMIT, where I am still completing this course.
After graduating from WSC I was accepted into a Bachelors of Law at Victoria University. I moved to Deakin University in 2019 to commence a double Bachelors degree in Law/Arts. I am currently in my fifth year of tertiary study. Since graduating, I have worked in various government legal roles, community legal centres and private legal practice. The areas of law I have worked in include criminal, migration, human rights, travel, maritime and aviation law and medical negligence. I am currently employed in a medium sized national law firm, specialising in medical negligence and malpractice. My future career and study plans include completing a Masters Degree in Health Law and sitting the Bar Exam. It was not easy getting here, it required a lot of hard work in VCE. My time at WSC played an influential role in where I am today. The support of my teachers and the staff at at WSC assisted in developing the skills I will need as a lawyer and skill that I took with me into tertiary studies.
Since graduating from WSC in 1998, I now hold a Bachelor of Biomedical Science with Honours, Graduate Diploma of Education and a PhD in Science Education. I spent a few years teaching after graduation then worked overseas for seven years. I have been back in Australia now for five years and worked as a senior policy officer for the Department of Education, followed by raising my young family and working casually in education.
MEET OUR CAREERS TEAM
The Careers Office provides individual assistance for students throughout their schooling and is open each day.
Students are welcome to make appointments for career guidance and individual advice.
Jenny Devereux
Careers Coordinator
Direct: +613 9742 6465 | Main: +613 9741 1822
Belinda Stancombe
Careers Education
Tel: +613 9741 1822
Susan Harris-Pengelly
Careers Assistant
Tel: +613 9741 1822
Suzanne McGlone
VET Coordinator
Tel: +613 9741 1822
CAREERS PROGRAMS & STUDENT EXPERIENCES
We offer a range of engaging programs and students experiences to prepare our students for their future studies and careers
Career Education Curriculum Year 7 -10
Career Action Planning Year 7 -12
Morrisby Career profiling – Year 9
Career Voyage – Year 10
TAFE Tasters – eg. The Gordon Year 10
WRICA Careers Expo – Year 10 and Year 12
Work Experience – Year 10
Structured Workplace Learning Programs (Senior VCAL and VCE)
University Tasters – eg. Melbourne University
Year 11 University Engagement Program – Deakin University; Melbourne University
Year 11 TAFE Engagement Program RMIT University
Careers Week Activity Program – All Year levels
Careers Incursions – Guest speakers (i.e ADF, Vic Police, University and TAFE Representatives; Nursing, Law, IT etc)
1:1 Careers Counselling and Exploration
Subject and Course Selection for VCE, VCAL and IB programs
VTAC guidance and University/TAFE application assistance
FURTHER EDUCATION PROVIDERS (UNIVERSITY & TAFE)
AUSTRALIAN CATHOLIC UNIVERSITY (ACU)
RMIT
DEAKIN UNIVERSITY
LA TROBE UNIVERSITY
VICTORIA UNIVERSITY (VU)
FEDERATION UNIVERSITY
UNIVERSITY OF MELBOURNE
SWINBURNE UNIVERSITY
MONASH UNIVERSITY
THE GORDON TAFE
KANGAN INSTITUTE (TAFE)
Student Support & Wellbeing
At Werribee Secondary College, we do our best to ensure students are supported at all stages of their education.
We have a wide range of teams and programs that we offer to accommodate students' individual needs.
We know that school and life can provide challenges and times and thus take a holistic approach with regards to the pastoral care of our students.
STUDENT WELLBEING SERVICES
Werribee Secondary College's Student Wellbeing Services primary responsibility is to promote the academic, personal, and social development of all our students. Werribee Secondary College works with the school community as well as other services and agencies to support our students in being responsible and productive citizens. We pride ourselves on having a positive and supportive learning environment which focuses on the development of the whole student. We are able to offer support to students and their families through involvement in a range of individual, group and family support work.

Student Wellbeing Services has a dual focus, addressing both educational support as well as therapeutic needs. Student Wellbeing Services are provided by professional staff with qualifications and expertise specific to the area of wellbeing and service may include a range of group-based and individual support, student capacity building and the provision of specialised services.

There are numerous services in our community that are available to assist families, many free or low cost. Through consultations with Werribee Secondary College's Student Wellbeing Services, allied health professionals can be accessed such as doctors, paediatricians, psychologists, social workers, occupational therapists, behavioural optometrists, counsellors, and specialised educational services. Additional supports also include mental health services, family support services, parenting assistance, financial assistance, legal information and advocacy, and disability services. Access to Werribee Secondary College's Student Wellbeing Service is a free service and the information provided is kept private and confidential.
MEET OUR SCHOOL SOCIAL WORKERS
With specialised formal qualifications in counselling and therapeutic practice, our wellbeing staff work closely with our leadership teams & provide individual and group support, parent support and consultation, and linkage to community services. Individual work includes counselling, anger management, social skills development, conflict resolution, physical and mental health support, school attendance and linkage to community services. Group programs may include social skills groups, conflict resolution, anger management, grief and loss, and specific sub school programs.

The WSC Wellbeing Team are available during school hours 8:30am to 4:30pm, Monday to Friday.
Renee Dowling
Director of Student Wellbeing &
Social Worker – Senior Years
I am Renee Dowling, I am a qualified Social Worker with over 20 years of clinical practice and am registered with the Australian Association of Social Workers. I also hold my Master of Counselling and am very excited to be leading Student Wellbeing here at Werribee Secondary College. I have extensive experience in individual counselling and in delivery of group work interventions to children, teenagers and families, who may need that extra bit of help in developing the skills needed to manage life stressors. Our role at student wellbeing is to help promote the academic, personal, and social development of all our student's here at Werribee Secondary College and I am honoured to be in a position that can support this.
Amy De Thomasis
Mental Health Practitioner
Gabriel Ho
School Counsellor – Junior Years
Matthew Keogh
School Counsellor – Middle Years
ALLIED HEALTH PROFESSIONAL CONSULTATIONS
Werribee Secondary College will consult with allied health professionals such as Psychology, Psychiatry, Speech Pathology and Occupational Therapy. We identify students who may present with communication difficulties including language and social difficulties and provide individualised wrap-around supports. Consultation with allied health professionals enables us to work collaboratively with to support student's educational goals and meet student's specific needs.

PROGRAM FOR STUDENTS WITH DISABILITIES
The Werribee Secondary College PSD program works closely with DET's Student Support Services allied health staff, and our College staff who support our students daily in the classroom. This important role focuses on the development and delivery of specialised learning programs for our students who have a range of learning needs. Working alongside staff, we assess our students' skills that inform the development and implementation of inclusive practices to support individual student needs.
URGENT SUPPORT
If you need urgent support, or need to talk to someone outside of school hours, we recommend for you to access a crisis service (details below).
A lot of crisis services have phone lines, as well as online-chat options.
If you or someone around you is in an emergency situation, please call 000.

Lifeline
13 11 14
24/7 Crisis services and support
Kids Helpline
1800 55 1800
24/7 Help and advice for kids and young adults up to 25 years.


Beyond Blue
1300 224 636
24/7 Crisis services and support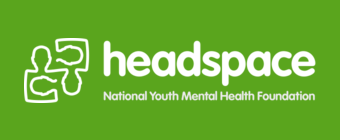 Headspace
1800 650 890
Youth Mental Health Support Services
ReachOut
Online Services
Youth Mental Health Support

SANE Australia
1800 187 263
Mental Health Support Services