Our College
WERRIBEE SECONDARY COLLEGE | Live Worthily
Welcome to Werribee Secondary College, a single-campus, co-educational, years 7 to 12 College of over 1600 students. The College is the longest established secondary school in the Wyndham area, with a proud tradition of academic excellence.
The College is accredited with the Council of International Schools (CIS), and in 2013 became the first Victorian Government school to offer the International Baccalaureate Diploma Programme. We are proud of our cuturally diverse student body, where students from many backgrounds learn and socialise together in harmony and with mutual respect.
FROM THE PRINCIPAL
Hello and welcome.
My name is Amanda Mullins, Principal of Werribee Secondary College.
Our college has a strong academic focus and our history of results show some outstanding achievements. We believe that every student can achieve success and our teachers work very hard to adapt their teaching and learning strategies to ensure excellent student outcomes are achieved by all our students.

We celebrate diversity and interculturalism at Werribee Secondary College. Our core value of respect underpins our behaviours on a daily basis.
I am proud of our college's high academic expectations and outcomes. In addition, we are committed to developing our students social, emotional and physical wellbeing so that their journey to adulthood is a happy, healthy and resilient one.

Werribee Secondary College is an outstanding secondary school and I look forward to welcoming you.
Ms Amanda Mullins
Principal
---
ASSISTANT PRINCIPALS
Mr Kristyan D'aprano
Junior School
Kristyan's devotion to the curriculum and student achievement develops young adults capable of life long learning and success in their future studies and careers.
Ms Joanna Sommers
Middle School (Acting)
Joanna is an asset to our Middle years team, with excellent knowledge of reporting, educational policies and the IB diploma programme including IB Link.
Mr Daniel Marget
Middle School (Acting)
Dan has a strong commitment to student and staff development, wellbeing, and curriculum. His passions lie in inclusive curriculum development and positive behaviour programs.
Ms Narelle Bean
Senior School
Narelle is highly versed and experienced in curriculum design for VCE, VET and IB programs, assisting our students in becoming active and inquisitive global citizens.
---
DIRECTORS & COORDINATORS
2023 Heads Of School
Mr Chris Duffin
Head of Junior School
9741 1822
Ms Lesley McLaughlin
Head of Middle School
9741 1822
Ms Claire Garmaz
Head of Senior School
9741 1822
2023 Year Level & Program Coordinators
Ms Sarah Hill
Year 7 Coordinator
9741 1822
Ext: 628
Ms Jodie Hugo
Year 8 Coordinator
9741 1822
Ext: 629
Mr Chris Keegan
Year 11 Coordinator
9741 1822
Ext: 624
Ms Kelly Jolley
Year 12 Coordinator
9741 1822
Ext: 643
Ms Jenny Devereux
Careers Coordinator
9741 1822
Ms Renee Dowling
Director Student Wellbeing
9741 1822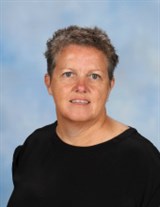 Ms Joanne Hammond
Year 9 Coordinator
9741 1822
Ext: 644
Ms Grayce Baxter
Year 10 Coordinator
9741 1822
Ext: 641
Ms Dora Stankovic
VCAL Coordinator
9741 1822
Ext: 631
Ms Joanna Sommers
IB Program Coordinator
9741 1822
Ext:
Ms Catherine Bailey
International Students
9741 1822
Ms Suzanne McGlone
VET Program Coordinator
9741 1822
---
OUR VISION
Werribee Secondary College is a leader in international education in the Victorian state education system. We implement the best quality educational practices evident throughout Australia and internationally. The Werribee Secondary College community "lives worthily".
We are adaptable life-long learners, who are confident, creative and resilient individuals, empowered to shape the world in which we live.
---
OUR MISSION
At Werribee Secondary College we strive for success in all the chosen endeavours of our students. We nurture the values of respect and responsibility. We respect, and are responsible for embracing our identity and that of others; taking care of our local and global communities, and valuing the right to learn.
We respect and are responsible for our:
Learning: I respect my own right to learn and that of others, and I recognise my responsibility to become a lifelong learner.
Identity: I respect the diverse cultures, religions, languages, beliefs, genders, sexual orientation and the specific needs of those around me. I respect my own role within this community and take responsibility to show respect for both myself and others.
Community: I respect the local and global communities within which I live. I understand my responsibility in protecting these communities to ensure a safe and sustainable future in which everyone feels they belong.
OUR AFFILIATIONS
COUNCIL OF INTERNATIONAL SCHOOLS
Werribee Secondary College became a member of the Council of International Schools (CIS) in 2006, demonstrating that it met the rigourous standards required of CIS member-schools. The College undertaking the re-accreditation process in 2022/23.
INTERNATIONAL BACCALAUREATE ORGANIZATION
Werribee Secondary College became the first Victorian government school to be authorised to offer senior students the International Baccalaureate Diploma Program (IBDP).
Our first student cohort was enrolled to study the IBDP in 2013 and our IB students have since produced excellent results.
---
OUR PUBLICATIONS
2022 Year 12 Results

HIGHLIGHTS:
• Top ATAR: 99.2.
• 16 students achieved an ATAR over 95.
• 35 students (16.8%) achieved an ATAR over 90.
• 3 perfect study scores of 50 were achieved.
• 6 IB students scored a 7 in one or more IB subjects.
• Median ATAR 69.
• VCAL: 8 successfully completed the Foundation Cert, 5 Intermediate and 7 Senior.
• 12 gained an apprenticeship or traineeship to continue further study prior to completion.
96.35% of WSC Year 12 students obtained first round VTAC offers
HIGH ACHIEVERS:
Strategic & Annual Implementation Plans
Werribee Secondary College is committed to continuous improvement, and to this end is guided by its School Strategic Plan (SSP) which is reviewed each four years in accordance with the policies and procedures as determined by the Department of Education and Training (DET). Each year the College develops an Annual Implementation Plan (AIP) which articulates the focus of the school's efforts to deliver the objectives of the SSP. The School Strategic Plan and associated Annual Implementation Plans are endorsed by College Council.

Performance reports and other information for every Australian school are publicly available via the MySchool website. The MySchool website is administered by the Australian Curriculum, Assessment and Reporting Authority (ACARA).
View the 2020-2024 College Strategic Plan
---
SCHOOL COUNCIL
The Werribee Secondary College School Council meets once a month, with the prime responsibilities to oversee the schools direction on finance, strategic planning, child safety and policy development and review. Each year, the College annual review is presented at the Council AGM and discussed, before being authorized by the Council President once all members are satisfied.

Nominations for election to School Council are called by the Principal in February of each year. All parents and guardians of a student at Werribee Secondary College are eligible to stand for election as a Parent Member.

The council contains sub-committees who meet to discuss and report on specific areas:
Finance
Curriculum & Management
Parents & Friends
Copies of each council meeting agenda are available to the school community on Compass.
Council Members (2023-2024)
Council President & Parent Member: Dr Damian Marinaro
Vice President & Parent Member: Mr Nurul Khan
Treasurer & Parent Member: Ms Almas Waleed
Parent Members: Ms Bess Crimston, Mr Kishor Vaidya, Mr Wuxing Lin, 1 Vacancy
Student Members: Mr Wahil Abdi, Ms Shauniya Kingsleypillai
Community Member: Mr Dravin Dileep (student)
DET members: Ms Amanda Mullins, Ms Narelle Bean, Mr Daniel Marget, Ms Joanna Sommers, Mr Kristyan D'Aprano
Ex Officio: Mr Scott Tanner
---
OUR HISTORY
Werribee Secondary College is the longest established secondary school in the Wyndham area, with a proud tradition of academic excellence. With very high demand for enrolments since 2000, the College continues to offer over 1560 students a high quality education, designed to assist them to develop skills and competencies, and to acquire the knowledge needed to meet future challenges.
1858
THE FIRST WYNDHAM SCHOOL
In 1858 the First 'Wyndham School' was established, which became the Werribee Common School in 1862. In 1873 'Werribee School' commenced under new state school legislation identified as State School 649
1858
1921
WERRIBEE HIGHER ELEMENTARY SCHOOL
Proclaimed in 1921 and officially opened May 1923, Werribee Higher Elementary School ran up until the establishment of Werribee High School in 1955
1921
1956
WERRIBEE HIGH SCHOOL
In 1956 Werribee High School opened in the Duncans Road location, then was elevated from a Class II to a Class I school in 1960 following extensive building and facility upgrades. Werribee High School was officially declared open by the Minister of Education in 1961.
1956
1982
EDUCATION COMMUNITY ACTIVITY CENTRE
Werribee High School/ Werribee City Council construction of the Education Community Activity Centre was completed
1982
1997
SEAL SCHOOL
The SEAL select entry level program was introduced at Werribee Secondary College
1997
2000
INTERNATIONAL STUDENT PROGRAM
The international student program was established, opening the College to students from around the world
2000
2004
FIRE DESTORYS COLLEGE BUILDINGS
Fire destroyed the technology wing buildings which comprised about one third of the College's permanent buildings
2004
2006
COUNCIL OF INTERNATIONAL SCHOOLS (CIS)
Werribee Secondary College was (and remains) accredited with the Council of International Schools
2006
2009
THE IB DIPLOMA PROGRAMME
Werribee Secondary College was granted the IB Diploma Programme in 2009, with its first official program intake in 2013
2009
2017
NEW RECITAL CENTER & RE-BUILD COMPLETION
2017 saw the completion and opening of the brand new recital center, followed by the completion of the college re-build in 2019.
2017
---
---
CHILD SAFETY
Werribee Secondary College is committed to the safety, health and wellbeing of all students with Child Safety of the highest priority. We encourage our community to report any Child Safety concerns which will be immediately acted upon by the College, confidentially and in line with Department regulations.